Wellington Latin Festival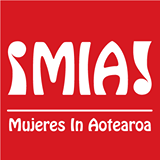 MIA – Mujeres in Aotearoa is organising the Latin Festival in Wellington on Saturday 17th October 2015. The festival will feature traditional and contemporary Latin American dance, music, craft and food, offering a variety of tasty treats from around Latin America.
Join us to see and enjoy what our Latin American culture is all about, a rich celebration of traditions, customs, colours, sounds and flavours. Saturday 17th October 2015. 12 to 6pm - entry Koha
Location: Wellington High School, 249 Taranaki St, Mount Cook, Wellington
For more details visit: http://festival.mujeres.org.nz.