Wellington Central City Dwellers Survey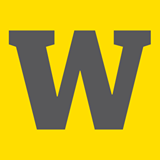 If you live in central Wellington you should receive the City Council's Central City Dwellers survey. With growth planned for the central city, they are interested in your thoughts on the city centre and your home. This helps them plan and invest in the most effective way.
The deadline for all entries is Monday, October 19, so you can either fill out the full survey and send back to them. To complete online via the login details sent to you, go to www.acnonline.com/centralcitydwellers. If you did not receive any details in the post, you can still complete the survey here or you can find out more on our website too.