Tropic Twilight Exercise in the northern Cook Islands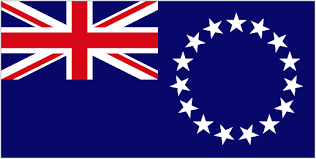 New Zealand Defence Minister Gerry Brownlee and Foreign Minister Murray McCully today announced that this year's Tropic Twilight Exercise will be conducted in the northern Cook Islands atolls of Penrhyn and Manihiki.
"Tropic Twilight is a regular joint exercise in the Pacific involving the New Zealand Defence Force (NZDF), the Ministry of Foreign Affairs and Trade (MFAT), and other countries with an interest in the region," Mr Brownlee says.
"The exercise is aimed at testing the NZDF's ability to deploy alongside other militaries and partner-governments to provide humanitarian assistance and disaster relief in the Pacific.
"This year personnel and assets from China, the United States, the United Kingdom and France will be part of Tropic Twilight and will work alongside the NZDF, officials from the High Commission and MFAT, and the Cook Islands Government."
The exercise will take place from 31 August to 12 October and will also assist with the upgrade of key infrastructure in the northern Cooks.
"The strength of the Tropic Twilight exercise is that it gives the NZDF an opportunity to practice deploying in the Pacific, while also carrying out a range of development activities funded through our aid programme," Mr McCully says.
"A key project this year is the relocation and rebuilding of the Penrhyn fuel depot, led by NZDF engineers. Improving fuel storage will enable better use of the patrol boat Te Kukupa to carry out fisheries surveillance activities and protect the EEZ of the northern Cooks.
"NZDF personnel will also upgrade a number of public buildings, including schools and hospitals in Penrhyn and Manihiki to make them more cyclone resistant," Mr McCully says.