The Way Forward Essay Writing Contest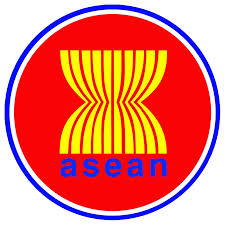 This competition is part of the ASSOCIATION OF SOUTHEAST ASIAN NATIONS (ASEAN) DIPLOMATIC MISSIONS IN WELLINGTON celebration of the 40th anniversary of ASEAN-New Zealand relations
Share your thoughts on the ASEAN-New Zealand Partnership: The Way Forward and be in to win 300, $200 OR $100 and a certificate.
GENERAL RULES
1. The essay writing contest is designed to enhance the students' awareness of ASEAN and the importance of ASEAN community building efforts and integration by 2015. It shall be held during the period July to October 2015.
2. The contest is open to students currently enrolled in colleges (year 10-13) in New Zealand for School Year 2015 - 2016. Each contestant is limited to ONE entry only.
3. Students may write on ASEAN related issues under the theme of "ASEAN and New Zealand Partnership: The Way Forward". Entries must be typed in Times New Roman font, size 12 and 1.5 line space, written in English with a minimum of 1,200 and maximum 1,500 words.
Submission
4. Interested contestants are required to include the following information:
A. Contestant's name, school, and contact detail
B. Title of the essay.
5. The essay must be sent to the email address: aseanessaycompetition@gmail.com on or before 15 October 2015.
Selection Criteria
6. The essay should be an original work. The contestant will be held accountable on any issues that may arise with regard to the originality and authenticity of the essay.
7. The essay will be judged according to the following criteria: relevance to the theme and insightful substance/essence of ideas (45%), writing technique. (30%) and overall impact (25%).
8. All entries will be judged by officials of the ASEAN Diplomatic Missions in Wellington (ACW).
9. The ACW will be awarding the students who wrote the best essays on the ASEAN-related theme on the basis of 1st, 2nd and 3rd Place winners. The ACW will be giving out Certificates, Cash Prize, and a token gift to the three highest-ranked contestants. Cash Prizes are as follows: First Prize-NZ$300.00, Second Prize- NZ$200.00 and Third Prize- NZ$100.00.
Announcement of the Winners
10. Announcement of Winners will be at the appropriate time by late October 2015.
Notice
11. The winning essays will automatically become official property of the ACW. The ACW would be allowed to use winning essays in its ASEAN awareness raising campaigns and promotional activities for ASEAN integration with appropriate credit given to the writer/winner.
12. For more information contact us at aseanessaycompetition@gmail.com