Starting A Business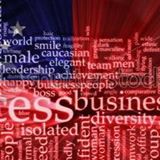 Is there any demand? Do you have a market? It may seem like a silly question but plenty of budding entrepreneurs jump straight into a business idea and then find they don't enjoy what they're doing. The end result is a business with a short lifespan due to a lack of motivation and commitment.
Being 100% committed is the key to all success in life - but also contemplate whether you have enough experience. For example, if you're planning to start up an IT company but have never marked up any code before, you might want to learn the basics of HTML mark up while finding some experienced coders to work with.
Do you need to ease into your new role? Many new businesses begin as part time start-ups in a spare room of the family home, while the owner retains some working income through their primary job.
Talk to your bank specialist about how they can help your business get up and running.
Speak with friends and family, along with your potential business advisors, to be sure that going into business is for you. Get their take on your abilities to run a business, manage people, and cope with the day-to-day ups and downs.
Are you comfortable being in charge? There'll be a host of new stresses, and also rewards, from relying on your own production of income. Consider attending networking events to talk to existing small business owners - and to find out what it's really like running the show.
Source: https://www.facebook.com/SamoaBusinessNetwork