September Japanese Conversation (JkaiWA) Evening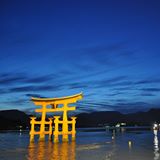 Registrations are open for the September Japanese conversation (JkaiWA) evening held on Thursday the 10th of September from 6 - 7.30pm, at the Japan Information and Cultural Centre.
This event is open to people with Japanese conversational ability who want to practice their language skills. RSVPs close at 5pm on Wednesday 2 September and you will be sent a confirmation email the week after (once RSVPs have been collated)
Numbers are limited so if you would like to take part, please RSVP and describe your Japanese level (if you have not previously done so) to jkaiwanz@gmail.com to confirm your place. For Japanese native speakers please RSVP by emailing daijikataoka@gmail.com directly.
The Wellington Sakai Association will collect a $2 entry on the door which will be used to provide light refreshments. Entry will be free for Wellington Sakai Association (WSA) members.