Pass The Mic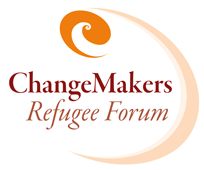 Changemakers Refugee Forum presents Pass The Mic, a radio show by and about the refugee communities. An hour of interviews, panel discussions, community announcements and of music that will be broadcast on Wellington Access Radio 783 AM every fortnight on Tuesdays at 8.30pm and Saturdays at 5pm.
In the first episode we have a panel discussion on increasing the refugee quota. Our panellists are Green Party MP Denise Roche, CEO of Refugee Trauma Services Jeff Thomas and Act Party MP David Seymour, then an interview with Mitchell Pham, a successful businessman of refugee background. Pass the Mic will also showcase documentaries made by young people who are refugees or have a close connection to the refugee community. In our first young Krishna Ogwaro tells the story of how a Ugandan girl like her came to have the name of a Hindu god.
Jhoan Rivas co-hosts the show with Dr Sapna Samant.
Tune in, this Saturday 3rd October at 5pm on Access Radio 783am. Or you can listen to the podcast on https://passthemicnz.wordpress.com/