NZ Federation of Multicultural Councils Publications Feedback
POSTED:26 August 2015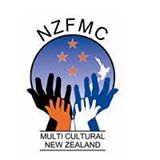 The New Zealand Federation of Multicultural Councils is keen to get your feedback with some of our recent publications.
We would like to know whether you are aware about these publications, and if so, how much it's beneficial and informative for you. We're also keen to find out, how our publications can be improved and how would you prefer to access them. Your feedback will help us in our decision making in regards to our future publications.
If you wish to provide the feedback, please click on the link below to the survey: The survey should take you no more than ten minutes to complete. Go here.
Your feedback will be combined with that provided by others into a report produced by an independent company, Artemis Research NZ Ltd.
We will really appreciate your support, if you can take part in this survey.