Multiculture NZ Invites you to the NZ Communities Football Cup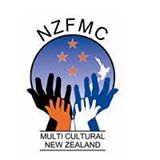 As one of the proud organisers, the Multicultural New Zealand cordially invites you to the premier ethnic migrant and refugee communities national soccer tournament featuring teams from different regions.
After over 1,000 regional games played by 250 ethnic community teams. 12 men's teams and six local women's teams will play in the national tournament in Wellington this weekend, including defending champions, Somalia Wellington.
The New Zealand Communities Football Cup 2015 will be held on 28th and 29th November 2015 at the Wakefield Park, Wellington.
The tournament kicks off with a Youth Forum, bringing former refugee youth together with Police for a football skills clinic. Local Junior All Whites star, Noah Billingsley, is a special guest of the forum.
NZ Communities Football Cup – Youth Forum
Date: Friday 27 November 2015
Time: 3pm – 6pm (all welcome)
Free admission
Venue: Evans Bay Intermediate School, 16 Kemp St, Kilbirnie, Wellington
Meet local Junior All Whites star, Noah Billingsley!
NZ Communities Football Cup Tournament 2015
Date: Saturday 28 and Sunday 29 November 2015
Time: 9am – 5pm (all welcome)
Free admission
Venue: Wakefield Park, Adelaide Rd, Island Bay and Prince of Wales Park, Mt Cook (Saturday only)