Moon Festival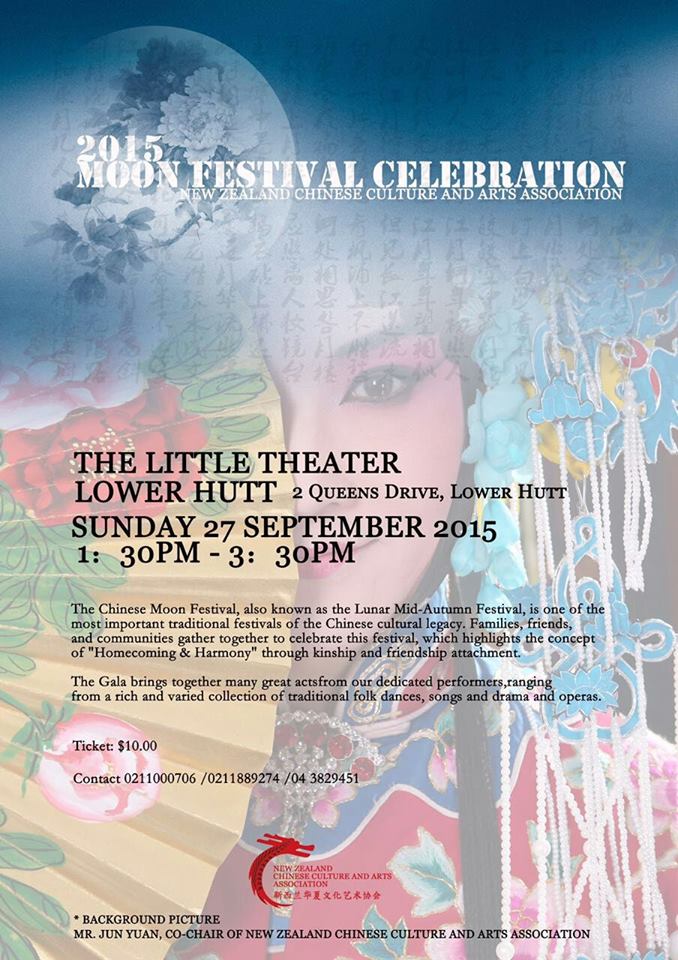 To celebrate the Chinese Moon Festival, the New Zealand Culture and Arts Association will hold a performance from 1.30 pm on Sunday 27 September in Lower Hutt.
The Chinese Moon Festival, also known as the Lunar Mid-Autumn Festival, is one of the most important traditional festivals in China. Families, friends and communities gather together to celebrate this festival, which highlights the concept of 'homecoming and harmony', through kinship and friendship.
The performance will include a collection of traditional folk dances, songs, dramas and operas. Tickets are $10. Please view the photo for more information.