Mehregan Festival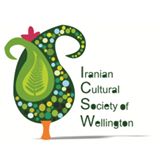 The Executive Committee (EC) of the Iranian Cultural Society of Wellington (ICSW) is pleased to invite you to the traditional Mehregan festival at 6pm on Saturday 10 October.
The program will include:
Dinner and refreshments
Entertainment
Music & dance
Venue: Lifepoint Church Building, 61 Hopper Street (off Webb Street)
Tickets: The deadline for registration is Tuesday 6 October, or until sold out, whichever comes first. Ticket information is here.