Japanese Film Festival 2015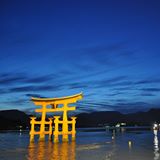 The Japanese Film Festival 2015 is in Wellington 13 - 17 October. Complimentary tickets will be issued from one hour before screening on a first-come, first-served basis (maximum two per person). All films are played in Japanese with English subtitles.
Weekday sessions will be held at Ngā Taonga Sound & Vision (84 Taranaki Street) from 6pm. The two movies on Saturday 17 October will be shown at Paramount Cinema (25 Courtney Place). More information at https://www.facebook.com/JICC.NZ.