Innovation recognised with 2015 Creative New Zealand Arts Pasifika Awards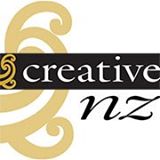 Talented artists, innovators and leaders were recognised for their outstanding contribution to Pacific arts at this year's Creative New Zealand Arts Pasifika Awards. Among the winners is Neil Ieremia, internationally renowned choreographer and founder of dance company Black Grace, which celebrates its 20th anniversary this year.
Established in 1996, the annual awards acknowledge the richness, diversity and excellence of Pacific art in Aotearoa, with awards for emerging and established artists and for heritage and contemporary artforms.
"We are thrilled to honour and celebrate the contribution of these incredible creative achievers to the arts of the Pacific and to Aotearoa's unique identity," says Caren Rangi, a Pacific representative on the Arts Council of New Zealand.
The awards were presented at a vibrant ceremony in Wellington on Wednesday 4 November 2015. View the photos. Story by: Creative NZ