Hutt City Youth Awards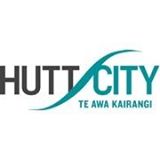 This is a new initiative to shine a light on talented young people in the Hutt who are doing amazing things and who show huge potential for the future. The Award Categories are Leadership. Entrepreneurship. Service to the Community. Science & Technology. The Arts. Contribution to Sport. Overcoming Adversity. Tolerance & Diversity.
The inaugural Hutt City Youth awards will be judged by a panel of well-known Hutt City famous faces: His Worship Mayor Ray Wallace, Sir Neville Jordan, Kevin Goldsbury, Courtney Johnston & Renee Ailao.
Nominations will be open from September 14th until October 19th.
For More Information visit: huttcityyouthawards.co.nz, email: info@huttcityyouthawards.co.nz,
call: 04 566 8580, facebook.com/huttyouthawards, twitter.com/huttyouthawards