Gung Ho! Pizza - Business Internship, China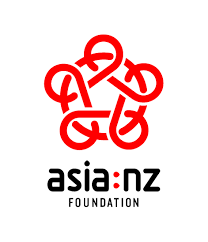 The Asia New Zealand Foundation invites final-year commerce students who have studied management, finance or marketing to apply for an internship with food service company Gung Ho! Pizza in China.
The successful intern will be placed in Gung Ho! Pizza's office in Beijing and will gain experience in key account management, customer service problem solving, the Chinese social media space and management systems. More information about the work-experience content is available on request at business@asianz.org.nz.
About the internship
The internship will run for a period of six months, starting in January 2016.
The Asia New Zealand Foundation will cover the cost of return airfares to China, visas, a travel insurance subsidy, and a partial stipend. Gung Ho! Pizza will provide a partial stipend to cover living expenses and will assist with identifying suitable accommodation. Successful applicants will need to contribute $300/month from their own savings.
Gung Ho! Pizza will assign a mentoring supervisor responsible for the intern's professional development and overall welfare.
Interns are not required to have studied Mandarin Chinese, although this would be an advantage. Interns will be encouraged to learn Chinese while on the programme and time for study will be provided.
Applicants must be:
• New Zealand citizens or permanent residents
• due to complete a commerce degree in 2015
• adaptable, energetic and confident
• interested in pursuing a career involving Asia
• willing to participate in Foundation activities after the internship.
The application deadline is Thursday 26th November 2015.
Please send a succinct covering letter outlining your motivation for applying, together with your CV and academic transcripts to business@asianz.org.nz.
Questions?
For more information, phone director business James Penn on 09 368 1435.