Enrolments Open for 2016 English Classes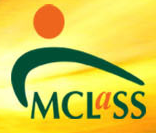 Enrolments for the Multicultural Learning and Support Services (MCLaSS) programmes 2016 are now open. All services are free.
1. English Assessment Service
Free assessment of English language and career pathways for speakers of other languages
Wellington, Hutt and Porirua
2. Holiday ESOL
Free classes for low level ESOL learners during holiday breaks
Wellington, January (3 weeks)
3. General English Classes
Free English classes for learners who have low level or no English
Wellington
4. Workplace Language Classes
Free classes preparing clients with limited English for employment
Wellington, Hutt and Porirua
5. Empowering Families English Classes
Free classes for parents and community members, linked to a local school
Free childcare included
Wellington (Holy Cross Miramar and Berhampore Primary School)
Third class – location TBC
6. Computer Classes
Free classes to improve basic computer skills
Wellington, Porirua, Lower Hutt

For eligibility, start dates and details, please click the Programme for 2016. Priority for spaces is based on need. For all enrolments, please contact MCLaSS at 04 384 3693 or email office@mclass.org.nz.
Email Marketing Powered by MailChimp