Dutch Documentary Festival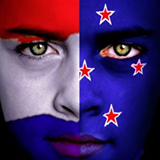 Thursday (8 October 6.30PM) "The New Wilderness" will be shown at the Lighthouse Cinema here in Wellington.! FREE ENTRANCE. Reserve seats now. Send an e-mail to wel-ea@minbuza.nl.
The nature film shows the Netherlands like you have never seen it before! "The New Wilderness" astonishes locals and outsiders alike about the purity and beauty of the Dutch wild flora and fauna. The screening of the film is part of the Dutch Documentary Festival which in turn is part of Dutch Dayz 2015, a series of cultural events organized by the Embassy of the Netherlands in New Zealand.
Wellington: Thursday 8 October 2015 6:30PM
Lighthouse Cinema, Cinema 3, 29 Wigan Street, Te Aro, Wellington 6011.