Canada promoting human rights and democratic values in the Pacific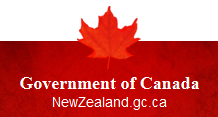 The promotion of human rights and democratic values has long been an integral part of Canada's foreign policy. Canada helps to advance these priorities in the South Pacific by partnering with governments, human rights defenders and local communities. For several years, the Canada Fund for Local Initiatives (CFLI) has been used to advance human rights and development in the South Pacific. CFLI provides support to small scale, short-term projects in the Pacific by working with local, national and international NGOs and other organizations.
In 2014-2015, the High Commission of Canada in New Zealand supported a dozen initiatives across Fiji, Kiribati, Samoa and Tonga, including the production of a path breaking documentary film on violence against women and girls in Samoa, a series of workshops on human trafficking in Fiji, and a roundtable on the role of media in democracy in the Kingdom of Tonga. Read more.