Camping In Happy Valley Consultation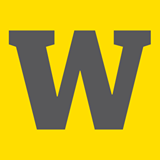 The Wellington City Council is inviting public feedback on a proposed amendment to the Suburban Reserves Management Plan that will allow camping as a managed activity on part of Happy Valley Park.
Wellington is a popular destination for campervans and motorhomes. We currently have enough camp sites for the self-contained motorhome and campervan (those with a toilet on board and at least 3 days storage capacity for drinking water, toilet waste and grey water) but there's increasing demand for camping sites that are suitable for the non-self-contained camper.
The Council has investigated sites for a campground and, subject to public feedback, our preferred site is the Happy Valley Park car park.
Information is available at www.wellington.govt.nz/happy-valley-camping. You can make a submission online at www.wellington.govt.nz/happy-valley-camping or email happyvalleycamping@wcc.govt.nz.
Submissions close at 5pm on Monday 12 October 2015