Youth Consultation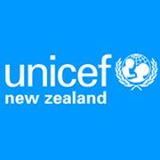 UNICEF NZ and Save the Children NZ are currently consulting with children and youth to find out what's important to them and what they know about their rights. The consultation has been designed by youth and the findings will be used in the shadow (alternative/ NGO) report to the UN Committee on the Rights of the Child.
They have Youth Ambassadors and staff who may be able to come to your community to run a consultation face-to-face or otherwise, children and youth can participate in this process by way of this online survey.
They would welcome your assistance to share this opportunity widely with children and youth in your community.