Starry Starry Night - Looking at Vincent Van Gogh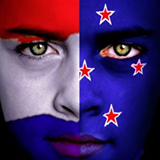 Lecture by Dr MARK STOCKER.
Thursday 15 October 2015, 6pm - 7pm, Te Papa Tongarewa, Soundings Theatre, Level 2. Free entry.
Commemorating 125 years since the death of Van Gogh, Historical International Art Curator Dr Mark Stocker honours the famous Dutch artist and his legacy of 125 years of inspiration. This lecture is organised by the Museum of New Zealand, Te Papa Tongarewa, in association with the Embassy of the Kingdom of the Netherlands. The presentation is open to the public.