Japan Spring Festival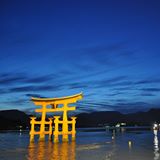 Cherry blossom viewing (hanami) is synonymous with spring time in Japan. All through April one can see droves of people taking the opportunity to picnic under the blossoms to enjoy each others company and the warmer weather- often accompanied with a healthy amount of food and drink.
For those of you keen to keep in touch with nature and your inner Japanese, there is the Japan Spring Festival held this month. And if hanami isn't your thing, don't worry! There will also be Japanese cultural groups and classes at the house including kyudo (archery) and a tea ceremony.
DATE: Sunday 27 September 2015
TIME: 1 - 4pm
VENUE: Hutt Minoh House, 38 Normandale Road
COST: FREE
Check out this link for more details
http://huttminoh.org.nz/Japan-Festival/