International Friendship Day at the Victoria University of Wellington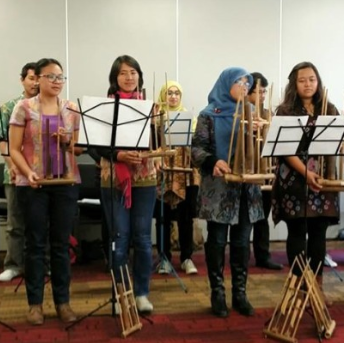 In July 2015, an International Friendship Day was held at Victoria University of Wellington. This was organised by the Victoria University International Student Association, and a number of cultural clubs contributing to the event by showcasing their culture through food and performance.
As well as the Victoria University Chinese Club, there were stalls from Singapore, Malaysia, Vietnam, Cambodia and Japan, and over two hundred students came through during the day. During the day there was an angklung (a traditional Indonesian musical instrument) show, as well as music from different countries, and a Māori performance. The market was aimed at local university students, and a number of international students were involved in preparing the stalls.
The New Zealand China Friendship Society (NZCFS) supported the Chinese Club during the day, and we reached out to Noah's Ark Teahouse for assistance as we have worked with them in the past. Noah's Ark is a local Taiwanese restaurant that is notably known for its bubble milk tea and is located on Tory Street and Manners Street in the Wellington CBD. They were generous enough to supply a wide variety of bubble milk teas to our stall for a reduced cost, and as a result we became one of the more popular stalls. We thank Noah's Ark again for their assistance in the friendship, as well as the Chinese Club for their contribution.
We would like to thank all those who attended, and enjoyed learning about different countries from around the world (including eating a lot!). The NZCFS looks forward to working with the Chinese Club in future to continue to organise local events in Wellington. Photos from the event were supplied from the event's Facebook page and NZCFS.
Written by Kirk McDowall. Source: http://www.nzcfsyouth.org