9th Chinese Film Festival in NZ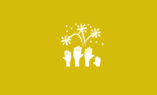 12 popular Chinese films are presented which are directed and cased by well-known Chinese film directors, actors and actresses, quite a few of which have won China national or international awards. This is a good opportunity for New Zealand audience to learn and enjoy Chinese film. This festival will be running in Wellington, Auckland and Christchurch.
Penthouse Cinema, 205 Ohiro Rd, Brooklyn, Wellington
Thursday 19 November 2015 – Sunday 22 November 2015

Read more information.